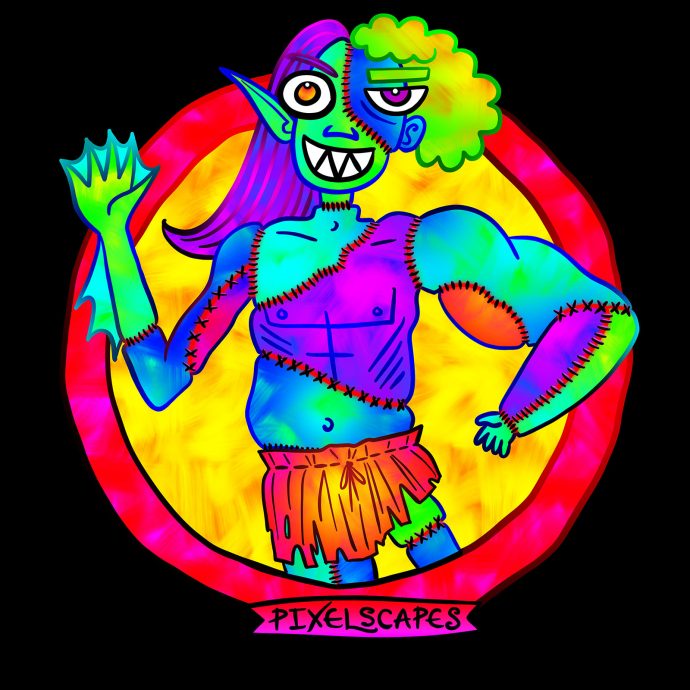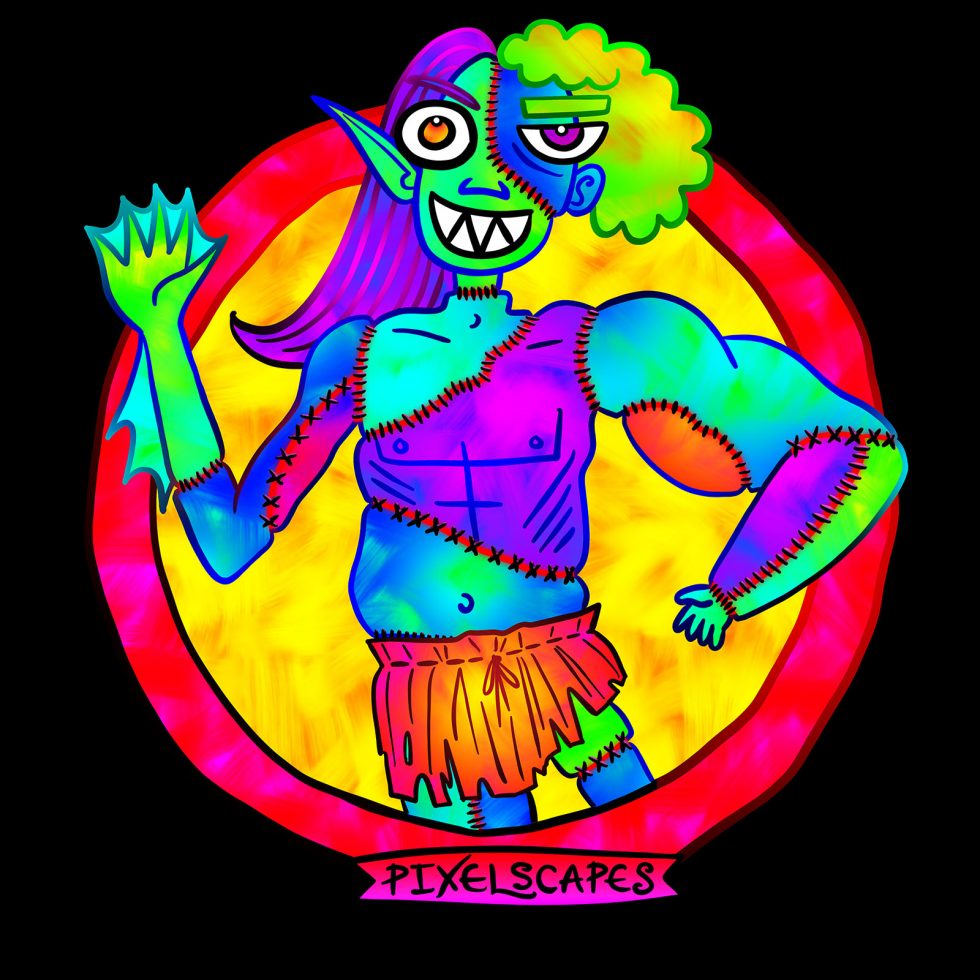 Let's name him Patches. How about it? Despite being a stitched-together Frankenstein's monster variant, powered by necromancy, this fella seems reasonably friendly and mostly harmless. I think my favorite parts are the hands.
Here's the flesh golem painting: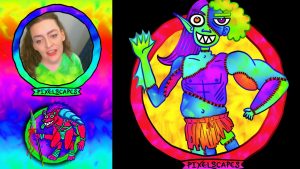 Do you want a print, t-shirt, or something else featuring this image? Contact me.
Do you want art previews, color variants, and tokens for virtual tabletops? Check out my Patreon rewards.