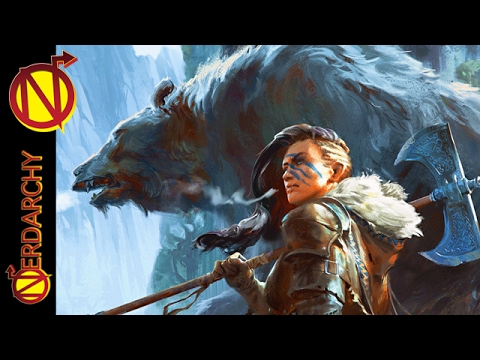 I have joined Nerdarchy.com's D&D game featuring an all female party, the Scarlet Sisterhood. Thanks for the invite, Nerdarchy; as a ForeverDM(tm), it's nice to be a player. The group is fun, too.
The Scarlet Sisterhood games stream live on Nerdarchy's YouTube channel every Wednesday Tuesday at 7 pm Eastern time.
You can watch the Scarlet Sisterhood video archive. I started playing in Episode 13.
Nerdarchy.com also offers daily chats, a forum, and other goodies for tabletop RPG players, so definitely check them out.