I assume he Hulked right out of his clothes straightaway. Or, hey, maybe he just likes the breeze! Either way, I think that tail is pretty cute.
Check out my were-boar painting video: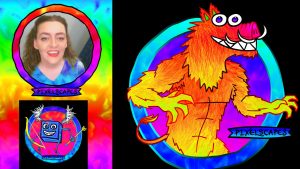 Do you want a print, t-shirt, or something else featuring this image? Contact me.
Do you want art previews, color variants, and tokens for virtual tabletops? Check out my Patreon rewards.